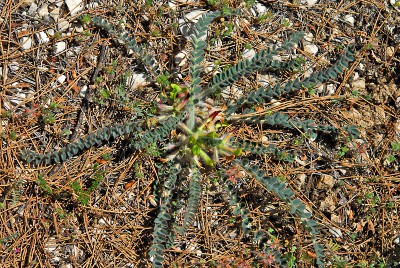 Systematics
Taxonomy and nomenclature according to Podlech (1988).

Podlech D. 1988: Revision von Astragalus L. sect. Caprini DC. (Leguminosae). - Mitt. Bot. Staatssamml. München 25: 1-924.
Distribution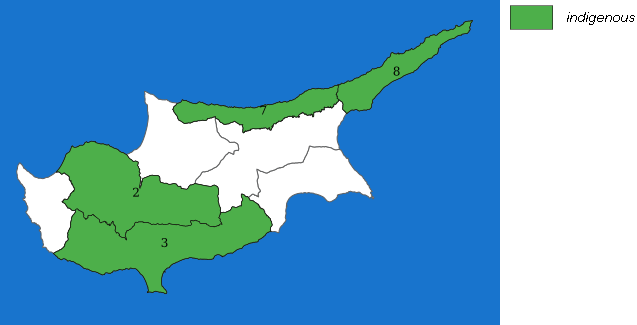 A.

G. Alziar, Compte rendu du 4ème Iter Mediterraneum in Bocconea 11. 2000

,

B.

G. Hadjikyriakou, Symvoli sti meleti tis chloridas tis Kyprou 17 in Dasoponos 55. 2013

,

C.

R. D. Meikle, Flora of Cyprus 1. 1977

,

D.

P. Coulot, Approche de la flore de l'ile de Chypre in Monde Pl. 470. 2000

,

E.

Podlech, D. & Zarre, S., A taxonomic revision of the genus Astragalus L. (Leguminosae) in the Old World. 2013
Altitudinal range
F.
R. D. Meikle, Flora of Cyprus 1. 1977