Systematics
Taxonomy following Awmack & Lock (2002). For the time being, the controversial var. turcorum has been included in the nominal subspecies. The photos are showing plants having characters of that variety.

Awmack C. S. & Lock J. M. 2002: The genus Alhagi (Leguminosae, Papilionoideae) in the Middle East. - Kew Bull. 57: 435-443.
Distribution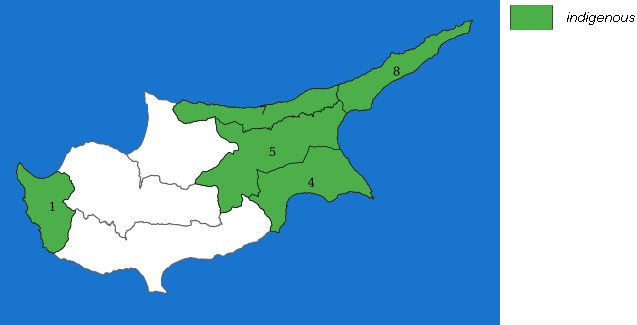 A.

R. Hand, Supplementary notes to the flora of Cyprus III. in Willdenowia 33. 2003

,

B.

R. D. Meikle, Flora of Cyprus 1. 1977
Altitudinal range
C.
R. D. Meikle, Flora of Cyprus 1. 1977