Chromosome numbers
A.
R. Vogt & A. Aparicio, Chromosome numbers of plants collected during Iter Mediterraneum IV in Cyprus in Bocconea 11. 2000
Distribution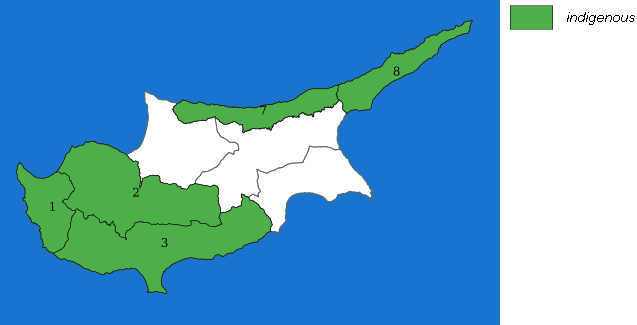 B.

G. Alziar, Compte rendu du 4ème Iter Mediterraneum in Bocconea 11. 2000

,

C.

R. D. Meikle, Flora of Cyprus 1. 1977

,

D.

R. Hand, G. Hadjikyriakou & H. Zetzsche, Scaligeria alziarii (Apiaceae), a new sibling species of S. napiformis from Cyprus in Willdenowia 42. 2012

,

E.

Șekerciler, F. & Ketenoğlu, O., Flora of north dunes of Karpaz National Park (Cyprus) in Biol. Diversity Conservation 4: 189-203. 2011
Altitudinal range
F.
R. D. Meikle, Flora of Cyprus 1. 1977