Systematics
For the time being, the species is treated in a wide sense following Meikle (1977). The situation in Cyprus is currently under revision.
Distribution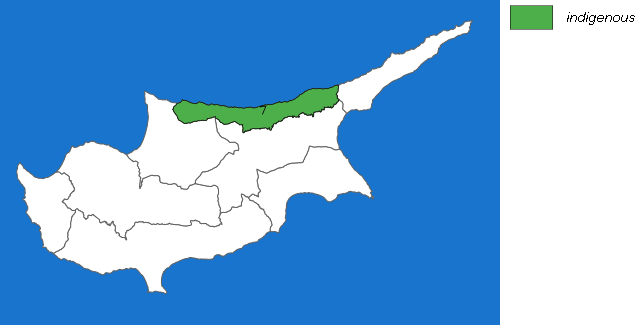 A.

G. Giusso del Galdo, C. Brullo, S. Brullo, S. Cambria & P. Minissale, Bituminaria kyreniae (Fabaceae), a new species from Northern Cyprus in Phytotaxa 220. 2015

,

B.

G. Hadjikyriakou, Symvoli sti meleti tis chloridas tis Kyprou 17 in Dasoponos 55. 2013

,

C.

R. D. Meikle, Flora of Cyprus 1. 1977
Altitudinal range
D.
R. D. Meikle, Flora of Cyprus 1. 1977